"Stop that lollygagging! We don't have all day."
If you'd grown up in my house, you would have heard phrases like this quite often. The word "lollygag" was as common as "Be home before dark," or "Money doesn't grow on trees." I think lollygag was one of my parents' favorites. But it's a strange word.
Think about it. If we break it apart, we get loll and gag. What the heck kind of word is this? It's either comical, cruel, or very obscene…
For those of you who don't know (and I'm expecting at least a few people don't know, because the word is practically obsolete) Merriam-Webster defines Lollygag as follows:
LOLLYGAG: Intransitive verb
informal: to fool around and waste time : DAWDLE
"We were slow because the girl was lollygagging, the photographer was photographing, and I was on crutches."
— James Robison
"The first author he'd chosen was lollygagging on his manuscript, so it was my chance."
— Neal Pollack
When I was a kid, lollygag meant slowing down the operation (assuming the operation was important) and furthermore, you weren't slowing it down for any good reason. Oh no. You were lazy! You were avoiding work, or you simply got preoccupied with something more interesting than the task at hand.
I was actually a world champion lollygagger. As were many of my peers.
It's pretty easy to lollygag away your time as a kid.
In fact, we could easily lollygag away the whole summer.
 But what can be said about the etymology of this word? I was really curious, because most words come from somewhere… 
According to Word Origins, lollygag is an "Americanism" which first came in vogue around the mid 19th century. The word "loll" in northern English dialect relates to the tongue (hence lollipop) and can be used as a verb meaning "to embrace or neck." (More on that later.) The verb loll can also mean "to droop, dangle, rest idly, or thrust out the tongue." Shakespeare used it in his play Cymbeline, produced in 1611: 
"the Army broken,
And but the backes of Britaines seene, all flying
Through a strait Lane, the Enemy full-hearted,
Lolling the Tongue with slaught'ring: having worke
More plentifull then Tooles to doo't:"
The first known mentioning of the actual word, spelled as "lallygag" appeared in a poem about a dead cow, featured the the Sparta Democrat, a newspaper published out of Sparta, Illinois. The poem is dated September 14, 1859:
"22 Kwarts of milck she give,
As true as Eye dew liv,
but now er 12 Kwart bag
Aint wuth a lallygag,
Poor old thyng!"
In this case, lallygag seems to be a noun, meaning "something of little value."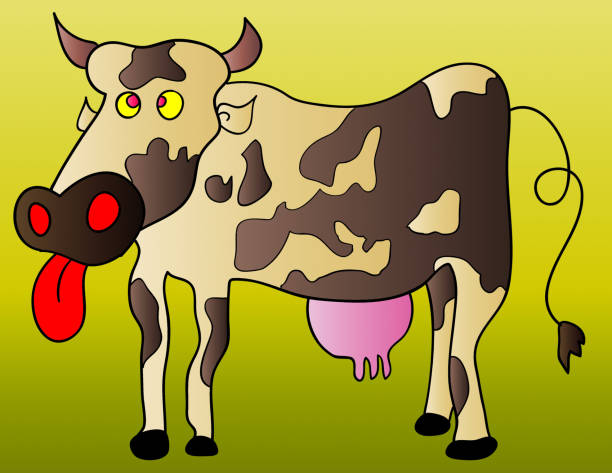 Lallygag appeared again in Harper's Magazine in August 1862:
"Over the door was stretched a line of letters, reader 'RESTERANT;' while below the counter a label fluttered in the breeze, bearing on it, '1000 able-bodied men wanted immediately, to drink Swingle's Lager Beer. Non but those having the spondulix need apply.' It was before this place that Mr. Biggs paused and turned the flesh of the succulent lobster over with his finger. The gentleman inside addressed him:
'Well now, bossy, what kin I do for you? Try er lobstaw, bossy?'
'Ain't got no money,' said Mr. Biggs, still fingering the morsels.
'Oh, come now, none o' that ere lallygag,' responded the gentleman. 'Go in, bossy!'
Mr. Biggs raised a morsel to his lips, tasted, smacked them, and swallowed it. He gazed a moment on the dish and then turned away."
In this excerpt lallygag seems to mean hanging around and loitering — but it is also associated with tasting the succulent piece of lobster, thus alluding to oral activity and the tongue.
The shopkeeper is telling Biggs to either stop loitering or not taste the food. 
As time went on, lollygag took on a sexy twist — probably due to this association with tongues and gagging.  It came to mean something like "to flirt, neck, snog, or otherwise engage in lovemaking." 
According to Merriam Webster:
"You certainly didn't want to be known as a lollygagger at the beginning of the 20th century. Back then, lollygag was slang for "fooling around" (sexually, that is)."
Furthermore, it seems lollygagging got to be such a problem, it had to be addressed by the U.S. Navy! 
"Back in 1946, one Navy captain considered lollygagging enough of a problem to issue this stern warning: 'Lovemaking and lollygagging are hereby strictly forbidden… The holding of hands, osculation and constant embracing of WAVES [Women Accepted for Volunteer Emergency Service], corpsmen or civilians and sailors or any combination of male and female personnel is a violation of naval discipline…'"
Imagine that! Lollygagging might have hindered military operations.
But nowadays, if someone calls you a lollygagger, don't get too offended — it only means a dawdler or a time waster.
At any rate, this is a word with a lot of character and I think it deserves a comeback.
The cows might agree with me!
Many thanks to the Ragtag Community for offering this prompt! 
What do you think of lollygag? Let me know in the comments below 🙂