Violets are blue my dear, roses are red
Henry loved Anne but he chopped off her head.
They called her a witch and a sorceress too
Her web of six fingers as proof it was true.
She swore her own innocence till her last breath
Yet slice of the ax brought her to bloody death.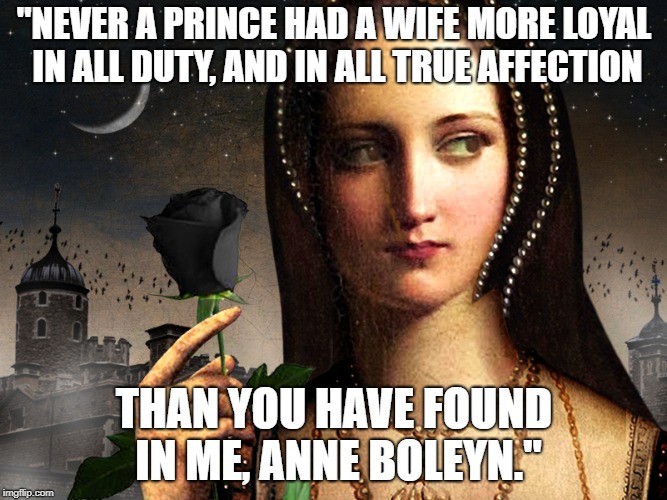 Some say she still haunts us, more angry than most
All guests at the Tower, beware of Anne's ghost!