She was the charming muse of the Rolling Stones, an elusive Ruby Tuesday who, with beauty and charisma, skyrocketed to It Girl fame in the 1960's and 70's.  She had notorious love affairs with Brian Jones, Keith Richards, Mick Jagger and a number of women. She was a style icon and an international superstar. She was also a black magic practitioner who regularly cast spells and carried strings of garlic to ward off vampires.
"At the center, like a phoenix on her nest of flames… the wicked Anita. She was the most incredible woman I'd met in my life. Dazzling, beautiful, hypnotic and unsettling. Her smile—those carnivorous teeth!—obliterated everything. Other women evaporated next to her."  — Marianne Faithfull
Dazzling Anita Pallenberg died one year ago today, on June 13, 2017.
She came into a chaotic world, born on April 6, 1944 in Nazi-occupied Rome. Her father was a travel agent and her mother a German embassy secretary.  A true child of war, Anita did not meet her father, then serving in the military, until she was three years old.
She was educated in Rome and  sent to boarding school in Bavaria where she was expelled at age 16. After that she traipsed around Europe and New York City where she became a fixture of Andy Warhol's Factory and began to pursue a career in modeling and acting.
Anita first met the Rolling Stones backstage at a concert in Munich in 1965. Reportedly, the band was terrified of her.
Keith Richards said of her: "Anita Pallenberg scared the pants off me …  She knew everything and she could say it in five languages. You knew you were taking on a Valkyrie — she who decides who dies in battle."
Mick Jagger claimed, "She nearly killed me."  Nonetheless, they began a relationship with her.  Anita introduced them to pop culture giants like Andy Warhol and Federico Fellini, influencing their fashion trends and ushering them into the avant-garde world of swinging London.
Anita first became romantically involved with Brian Jones. They fought a lot and the relationship eventually became physically violent. Anita, however, was no victim.  According to Keith: "Every time they had a fight, Brian would come out bandaged and bruised." Brian Jones, a famous member of the '27 Club',  died at age 27 when he drowned in a swimming pool.
Anita then became involved with Keith. She and Richards had three children together and, although they never married, had a passionate, drug-addled relationship which lasted thirteen years. Anita's appetites for sex and drugs were legendary, and V Magazine even called her "the woman who out-Keithed Keith." However, Richards still considered her a friend when he married his wife Patty Hansen in 1983.
The flamboyant styles the Stones began to wear in the late sixties — ascots, floppy hats, jewelry — are credited to Anita's sense of fashion.
"I started to become a fashion icon for wearing my old lady's clothes." — Keith Richards.
Reportedly, Anita and Keith wore the same size. Keith said he'd get up in the morning and pull on her trousers.
Pallenberg also influenced the Stones music, singing background vocals and calling for remixing when she thought the sound was not up to par. They respected her opinion and some insiders said she was as much a part of the band as Mick and Keith.
An actress in her own right, she appeared in a total of fifteen films. These included Marco Ferreri's Dillinger is Dead, Christian Marquand's Candy, which starred Marlon Brando and Richard Burton, and Roger Vadim's Barbarella which starred Jane Fonda.
According to Keith, during the filming of Candy, Marlon Brando "kidnapped her one night and read her poetry and, when that failed, tried to seduce Anita and me together."  Who knows what happened in that little threesome, but Keith did name their first son "Marlon".  🙂
She also appeared in Donald Cammel's Performance, which starred Mick Jagger. It was during this filming that Anita allegedly had an affair with Mick.
During this time, Keith was writing Gimme Shelter, a song rife with darkness and apocalyptic visions. He later attributed his pessimism to his own jealousy over the fact that he believed Mick, his best friend, was having an affair with Anita. In short, Keith was not convinced that the film's sex scenes were mere acting. He called director Donald Cammel "a pimp" and said the movie itself was "third rate porn".  Pallenberg and Jagger, it should be noted, both claimed there was never any affair. According to Anita:  "I was a one-man girl at the time and Keith was the man for me. I loved him. And anyway, Jagger was the last guy I would have done that with."
However, when Mick began to date the Nicaraguan born Bianca Perez (who later became Mrs. Bianca Jagger) Anita had many objections.
According to Tony Sanchez, who served as Richard's personal assistant: "Anita hated Bianca from the start. She was convinced that Bianca was a threat to the Stones and one day she announced that she had put a curse on her  –  she had long been obsessed by black magic.
"Anita carried a string of garlic everywhere, to ward off vampires, and in her bedroom kept an ornate carved chest which I found was full of bones, wrinkled skin and fur from strange animals. She also had a mysterious old shaker for holy water which she used for some of her rituals. Her ceremonies became increasingly secret, and she warned me never to interrupt her when she was working on a spell."
Was it Anita's witchy ways that catapulted the Stones to fame? How Satanic were Their Majesties, how Sticky were their Fingers and how much Sympathy for the Devil did they really have?
While attempting to break up with Anita in 1978, Keith Richards wrote Beast of Burden, in which a man doubts his own virility and begs for reconciliation with his lover. The Guardian calls the song "a wracked plea for mercy from a broken man."
Maybe Keith never should have messed with her.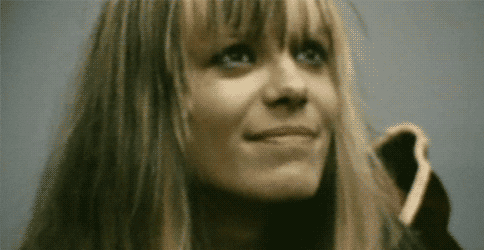 Tony Sanchez also wrote that Anita was "like a life-force, a woman so powerful, so full of strength and determination that men came to lean on her."
Although Pallenberg had been solicited several times to write her own autobiography, she never agreed to any publisher's request.  In 2008 she stated: "The publishers want to hear only about the Stones and more dirt on Mick Jagger and I'm just not interested. They all want salacious. And everybody is writing autobiographies and that's one reason why I'm not going to do it."
Too bad. It would have been great fun to read the story in the lady's own words.
Anita Pallenberg Rock In Peace.