She has been called the "Duchess of Death", the "Mistress of Mystery", and the "Queen of Crime". She wrote sixty-six detective novels and fourteen short story collections.
The Guinness Book of World Records has named her the "best-selling novelist of all time". She is also one of the world's best-selling writers of any kind, second only to William Shakespeare. An estimated one billion copies of her novels have been sold in English, and another billion in 103 other languages. She is famous for intriguing plot twists that make the seemingly impossible, possible.
Fans of every generation cannot get enough.
But did you know that a non-fictional event in Agatha Christie's life proved to be as mysterious as one of her novels? Read on to learn more about Agatha and the disappearance of the century!
Just My Imagination…
Agatha Mary Clarissa Miller was born on this day, September 15, 1890 in Devon, England. She was the youngest of three children. Her parents, Frederick Alvah Miller and his wife Clarissa were wealthy recipients of a family fortune. Because her siblings were so much older, little Agatha is spent much of her time with pets and "imaginary friends". This may have fueled her great ability to later imagine characters for her novels.
Young Agatha was a clever child, able to read at age four. She was home schooled, but at age twelve she attended boarding school in Paris. She always had a keen interest in reading and writing, and even wrote and performed amateur plays as a child.
At First Sight
In October 1912, at age twenty two, she was introduced to Archibald "Archie" Christie at a formal dance given by Lord and Lady Clifford of Chudleigh.
Archie was a dashing army officer. The couple quickly fell in love. Just three months after their first meeting, Archie proposed and Agatha accepted. They were married on Christmas Eve, 1914.
During World War I, Agatha served as a member of the Voluntary Aid Detachment of the Red Cross. She worked as a nurse, a medical dispenser and an apothecaries' assistant.
It was here that she acquired special knowledge of poisons which she would later use in the plots of her stories. She was a huge fan of Arthur Conan Doyle's Sherlock Holmes' series. Her own first detective novel, The Mysterious Affair at Styles was published in 1920. Her second novel The Secret Adversary, was published in 1922. Both became bestsellers.
After the war, the Christies settled into home life. Agatha gave birth to a daughter named Rosalind.
They also toured the world, visiting exotic places like South Africa, Hawaii and New Zealand. They bought a house in Sunningdale, Berkshire, which they called "Styles", named after the mansion in Agatha's novel.
For all practical purposes, they seemed to have an ideal marriage. But trouble was brewing…
An Officer, Not a Gentleman
In April of 1926, Agatha's mother died. They had an extremely close relationship, and the death sent Agatha into a deep depression. She was so distraught that she traveled to a small village in the Basque country of southern France to recover from a "nervous breakdown".
When Agatha returned four months later, Archie asked her for a divorce. He had never actually been a very faithful husband. He now claimed he had fallen in love with a woman named Nancy Neele, whom he had met through his military connections. This, no doubt, added insult and agony to the already fragile Agatha.
On Friday, December 3, 1926, Archie and Agatha had an argument when Archie announced he planned to spend the weekend "away with friends" and unaccompanied by his wife. Agatha did not take it well.
Without a Trace
At shortly after 9.30 pm that night, Agatha kissed her sleeping daughter Rosalind goodnight. She then exited the house, climbed into her Morris Cowley automobile, and drove off into the night. She would not be seen again for 11 days. Her disappearance resulted in the largest manhunt ever conducted in British history.
Agatha Christie was a famous and beloved author. Her disappearance created a state of emergency. The Home Secretary, William Joyson Hicks, assigned over one thousand policeman to the case. Hundreds of civilians volunteered to help, bringing along bloodhounds, terriers and police dogs. For the first time ever, aeroplanes were incorporated in a missing person search, gliding over the rural landscape.
Even Agatha's idol, Sir Arthur Conan Doyle, was called in, as well as detective novelist Dorothy L. Sayers. It was hoped that their special knowledge of crime would help solve the mystery.
The next morning, Agatha's car was found abandoned on a steep slope at Newlands Corner nature resort near Guildford. The car was reported to be "dangling on the edge of a chalk pit, the front wheels actually overhanging the edge," with only a thick hedge-growth preventing it from plunging into the pit. Inside the car was an expired driver's license and some clothes.
Agatha, however, was not there.
As the days passed and there was still no sign of her, speculation began to mount. The Christies were a stylish, high profile couple. Plus Archie's infidelity was a known fact. The public was eager for gossip and the press quickly exploited the story. One newspaper offered a £100 reward for Agatha's return (approximately equivalent to £6,000 in today's money). Her disappearance was featured on the front page of The New York Times.
Stranger Than Fiction
It was the perfect tabloid story, with – ironically – all the elements of an Agatha Christie whodunnit. For the vivid imagination, there were also several spooky elements.
Close to the place where the car had been found was a lake known as the Silent Pool, where two young children were said to have died. Some tabloids began suggesting that Agatha had drowned herself.
Yet her body was nowhere to be found.
Rumors began circulating that Archie had killed her, wanting to be free to go off with his mistress.
Yet another tabloid specullated that Agatha had fled her own house, fearing it was haunted! "It stands in a lonely lane," the paper claimed, "unlit at night, which has a reputation of being haunted. The lane has been the scene of a murder of a woman and the suicide of a man. … 'If I do not leave Sunningdale soon, Sunningdale will be the end of me,' she once said to a friend."
Sir Arthur Conan Doyle, who was known to have occult beliefs, tried using paranormal powers to solve the mystery. He took one of Christie's gloves to a celebrated medium in the hope that it would provide answers. It did not. Other spiritualists even held a séance at the chalk pit where the car had been found.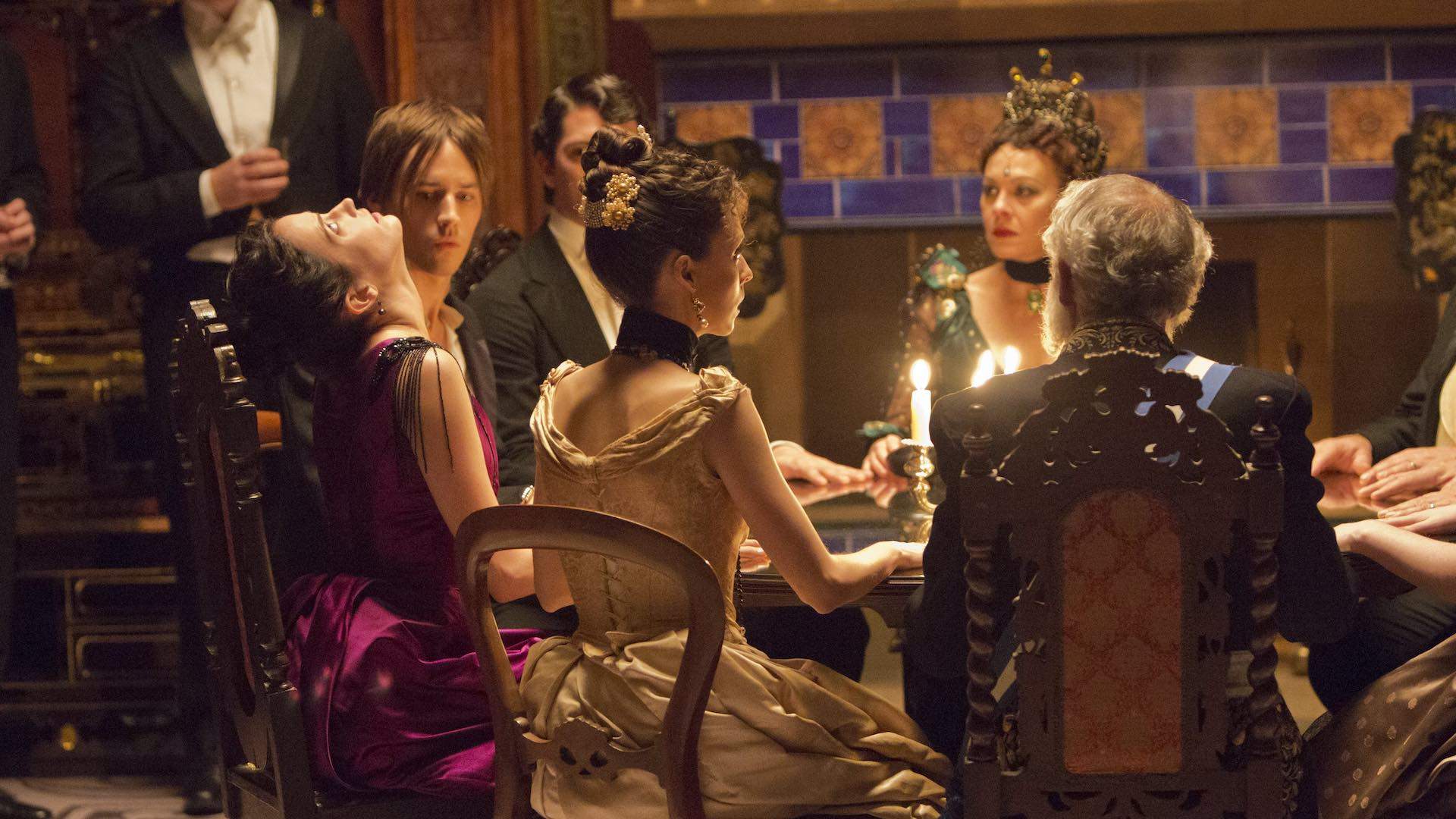 To make things even more dramatic, one newspaper reported that eerie clues had been found near the site, including "a bottle labeled poison, lead and opium, fragments of a torn-up postcard, a woman's fur-lined coat, a box of face powder, the end of a loaf of bread, a cardboard box and two children's books."
At this point it was anyone's guess.
Swan Song
On December 14, a full eleven days later, Agatha was finally found. She was safe and well, having checked into the posh Swan Hydropathic Hotel in Harrogate, Yorkshire.
Interestingly, she had registered as "Teresa Neele of Cape Town, South Africa", using the last name of her husband's lover.
Upon questioning, Agatha claimed she remembered nothing.
So what happened?
The police put together a story they believed was reasonable. They thought Agatha had left home and headed for London but crashed her car en route. She then boarded a train to Harrogate, Yorkshire, where she checked into the Swan Hotel with no luggage.
The town of Harrogate was a spa resort. In the 1920s it was known for its elegance. Agatha, a wealthy world traveler, probably looked right at home in the chic establishment. Apparently, she mingled around, attending balls and dances. It was a man named Bob Tappin, a banjo player, who finally recognized her and contacted the police. Archie was then notified.
When Archie showed up at the Swan to collect his wife, it was reported that she was "in no hurry to leave." She even kept him waiting in the hotel lounge while she changed into her evening dress. It was not a happy reunion. When Agatha finally emerged, Archie was "welcomed by her with a stony stare."
The celebrity couple continued to attract attention at the train station. Hundreds of people showed up, hoping to catch a glimpse.
Within the next year, Agatha sued her husband for divorce.
Silence is Golden
Agatha herself never offered an explanation for her eleven lost days.
Over the years, observers have crafted several theories as to what happened. Some believe it was amnesia. Others think she may have been in a "fugue" state – a rare condition brought on by trauma or depression. During this time, she could have developed her new personality, Theresa Neele, and failed to recognize herself in newspaper photographs.
Agatha Christie biographer Andrew Norman, who studied the case extensively, stated: "I believe she was suicidal. Her state of mind was very low and she writes about it later through the character of Celia in her autobiographical novel Unfinished Portrait."
In her own autobiography, Christie wrote simply, "So, after illness, came sorrow, despair and heartbreak. There is no need to dwell on it."
Love on the Orient Express
Needless to say, Agatha Christie went on to have an amazing career. She took several journeys on the Orient Express, traveling to places like Istanbul and Bagdad. It was on these journeys that she gathered inspiration for future novels. She also met the man who was to be her second husband, archaeologist Max Mallowan. (Archie ended up marrying his mistress, Nancy Neele.)
Agatha Christie received many awards in her long career. She was elected a fellow of the Royal Society of Literature in 1950, and appointed Commander of the Order of British Literature (CBE) in 1956. She was the co-president of the Detection Club from 1958 to her death in 1976. In 1961, she was awarded an honorary Doctor of Literature Degree by the University of Exeter. Her play The Mousetrap was the world's longest-running play, performed in London's West End from 1952 to 2020, only being shut down this year in response to the Covid pandemic.
In 1971 she received the title Dame Commander of the Order of the British Empire. Her husband Max also received knighthood for his archaeological work. After her husband's knighthood, Agatha could also use the title "Lady Mallowan".
She died peacefully of natural causes on January 12, 1976.
Happy Birthday Agatha! You gave us so much, and a part of you will always be a mystery.