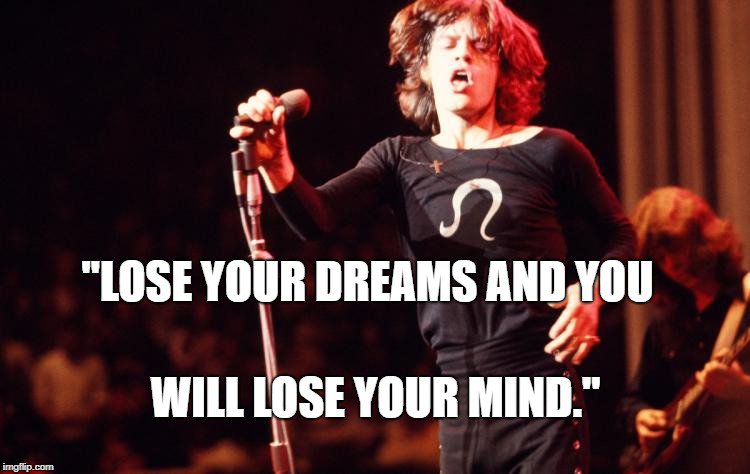 Happy Birthday to Michael Phillip Jagger, my all-time favorite Rock & Roller!!!
He was born on this day, July 26th, 1943 in Dartford, Kent. He hails from a long line of teachers, but young Mick became enamored with music and singing at an early age.
Believe it or not, he started out as a choir boy,  singing in his local church.  This little tyke got no Sympathy from the Devil — or perhaps he did!
Mick Jagger first met Keith Richards  when they were just little lads attending Wentworth Primary School in Dartford. The year was 1950. The two lost contact as children, but ten years later, as teenagers, they would reunite again in a chance encounter on a train platform in Dartford.  They began a conversation about music. Each had a deep love for rhythm and blues — probably a bit unusual for English kids at that time.  Needless to say, a life long friendship was born.
Jagger and Richards, along with Brian Jones would go on to form  The Rolling Stones, arguably the best ever Rock & Roll band. Their first appearance was on July 12, 1962 at the Marquee Club in London. Their name 'The Rolling Stones" was taken from a song by  Blues legend Muddy Waters, a favorite of both Mick and Keith.
Years later, they would perform with Muddy himself (in my home town, Chicago! 🙂 )
To date, the Rolling Stones have released 30 studio albums, 24 live albums, 25 compilation albums, three extended play singles, and 120 singles.  The band has been together for fifty six years! (So much for fickle break ups and the questionable longevity of rock bands…)
Reportedly, the relationship between Mick and Keith has not been without its stresses. Best friends are often constant competitors. Keith has called Mick "an unbearable snob"  but also states: "I still love him dearly … your friends don't have to be perfect."
Whatever their relationship, no one can deny that these two are an amazing force of musical talent.
FUN FACTS:
Mick Jagger became an official "Sir" in 2003 when he received a Knighthood from Charles, Prince of Wales.
Yes — he received the Knighthood from Charles because Queen Elizabeth II refused to award him in person! (Sorry Mick, looks like you can only get so "Respectable".)
Mick returned the snub by being absent from the Queen's 50 -Year  Golden Jubilee pop concert, which commemorated her 50 years on the throne. Ouch!
He is an avid supporter of music instruction in schools. His pet projects are The Mick Jagger Centre in Dartford and The Red Rooster Programme.
He has eight children by five women, five grandchildren, and one great- grandchild.  Some of the Jagger family tree:
His oldest child, Karis Jagger, was born in 1970. His youngest to date, Deveraux Octavian Basil Jagger, was born in 2016. Go Mick!
Regarding Mick's Knighthood, drummer Charlie Watts sarcastically commented: "Anybody else would be lynched: 18 wives and 20 children and he's knighted, fantastic!"
He has been immortalized in evolution! A 19 million year old species of long legged pig was named after Mick. In  2014, the "Jaggermeryx naida" ("Jagger's water nymph.") was officially christened by the scientific community.
Sir Mick is a very wealthy man, with a net worth of $360 million.
This rock legend has become the subject of many a pop song. Don McClean immortalized him in "American Pie" as did Carly Simon in "You're So Vain." He is the subject of Maroon 5's  "Moves like Jagger", Kesha's  "Tik Tok" and the Black Eyed Peas' hit "The Time (Dirty Bit)".
He had tremendous respect for his parents, calling his father, Joe, "the greatest influence on my life." Joe Jagger lived to the ripe old age of 93.
Still a fashion icon, Mick was listed as one of the "50 over fifty" best-dressed by the Guardian in March 2013.
Hey Mick, you're seventy five!  Recently back from tour in Europe and the U.K., "Moves Like Jagger" is showing no signs of slowing down yet!
And finally, here are the Stones performing their 1972 hit  'Tumbling Dice', which contains the best Rock & Roll line ever written —
"FEVER IN THE FUNK HOUSE NOW" 🙂 🙂 🙂