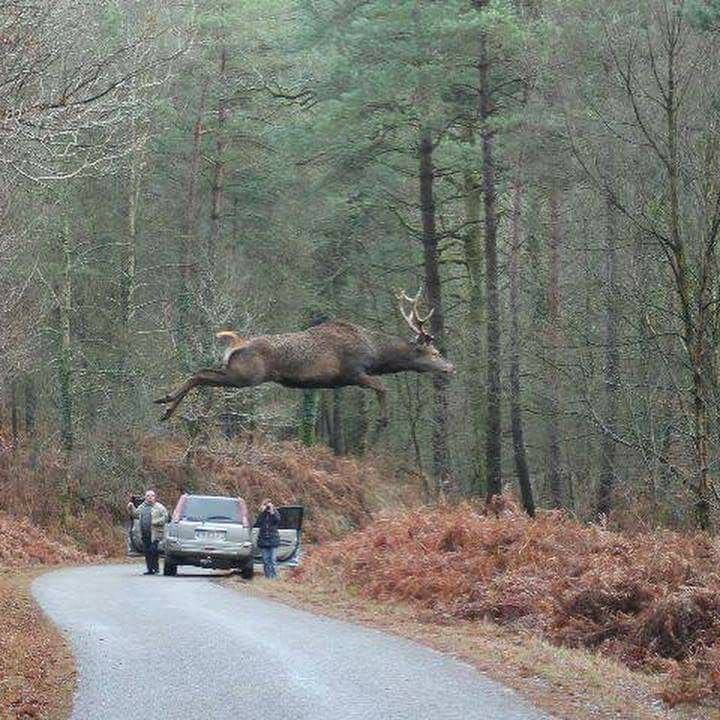 To be fair, I think this animal might be a moose. (But I like to think it is a flying reindeer.)
Pic found on twitter, I have no idea of its origin. It may be photoshopped, but it sure looks real to me! Someone claimed that the moose, deer and other animals of the region have learned to take "flying leaps" over the road so they will not be hit by cars. Sounds plausible.
Better safe than sorry.
Have a magical Christmas and a fantastic Holiday Season 🙂