March is International Women's History Month. It also marks the beginning of the Salem Witch Trials. Since this disturbing event in American history was centered largely around women, I thought it might be fun to explore the specifics!
Witch Trials continue to fascinate and puzzle historians. Witchcraft hysteria ran rampant throughout Europe in the 15th – 17th centuries, and carried over to the American colonies, solely driven by religious beliefs and outrageous superstition. But there was much more to the Salem Witch Trials than overactive imaginations…
Don't Have a Hissy Fit!  But They Did…
In the winter of 1692, in Salem Village, nine year old Betty Parris and her eleven year old cousin Abigail Williams  began to have uncontrollable fits. The girls would scream, run around and throw things. They claimed they were being hit and attacked by some unknown presence. Luckily, Betty's father Samuel Parris happened to be a Puritan Reverend and he had a perfect explanation: the Devil was afoot in New England.
Puritans had a strong belief in the Devil. He walked among men, unseen. He needed to get his bidding done, so he would recruit humans. Sometimes he chose men, but mostly he chose women — as they were weak, vulnerable and easily persuaded. You know. Like Eve.  Old Scratch would bring his book to sign – and it had to be signed in blood.  Once the transaction was complete, a woman gave away her soul and body, leaving the Devil to do with them as he pleased.
As Betty and Abigail continued to have their incurable fits, doctors were brought in. After several weeks, no one could diagnose the problem, but finally the girls blurted out that it was, in fact, the witchy spirit of Tituba, the family slave, who had been harming them.
There was a thing called 'spectral evidence' which became very important during the witchcraft trials. Any accuser could claim that the specter or spirit of a witch was harming them, and that claim was taken seriously.  It was not even necessary that another person actually see the specter.
Meanwhile, on the other side of town, a girl named Anne Putnam was experiencing the same kinds of fits. She claimed the witches attacking her were two women – the neighborhood beggars – one Sarah Goode, and one Sarah Osborne.
Sarah Osborne was what Puritans would call a 'loose woman'. She had lived with a man out of wedlock and did not attend church services. Osborne was elderly and also known to be argumentative.  Sarah Goode was married with a young daughter, but even her own husband suspected she was a witch. Both women were poor.
So, the first women accused were a slave and two social rejects. But the accusations didn't stop there. They would go on to reach epic proportions. In order to understand the mentality of the trials, it is necessary to look at the outlying events which took place simultaneously.
Blame it on Politics
In 1692's bleak winter, Salem Village was in bad shape. Fields were frozen and people were starving. Indians, wolves and other wild animals were a constant threat. To make matters worse, the territories of North America were engaged in a civil war.
In 1689, English rulers William and Mary had started a war with France in the American colonies. Known as 'King William's War', or 'The Second Indian War', it ravaged regions of  what is now upstate New York, Massachusetts, Nova Scotia and Quebec. Homeless  refugees traipsed into the county of Essex and, specifically, into Salem Village.
The displaced people created a strain on Salem Village's resources. The harsh terrain of New England had never been very fruitful, and there was only so much firewood and food to go around. Hunger, cold and poverty were rampant. In addition to all this trouble, the village's two most prominent families – the Putnams and the Porters – were engaged in a power struggle.
Two Households, Both Alike in Dignity
The Putnam family had always been powerful in the Massachusetts Bay Colony.  This stemmed from an English land grant given to their grandfather, way back in 1640.  The Putmans were farmers.  But in the rising change of fortune, new and lucrative opportunities were coming from the busy colony seaport. Commerce and trade, not farming, would be the business of the future.  The Putnams were losing their stronghold. The Porter family – up and coming sea merchants – were the 'new money' in Salem Village.
In what was perhaps a desperate attempt to use religion to gain back his influence, Thomas Putnam enlisted the services of Reverend Samuel Parris.
The Reverend Parris had not always been a reverend. He was, in fact, a struggling salesman who had lived most of his life in Barbados. He came to the Massachusetts Bay Colony and took to the pulpit only after his business ventures had failed miserably.  He brought with him his wife, his daughter Betty, his niece Abigail Williams and two slaves – Tituba and John Indian.
Reverend Parris was not popular. People thought he was greedy. For example, one law was imposed requiring villagers to give up their firewood as a new taxation plan that gave the wood to the Reverend. His sermons were guilt inducing, full of fire and brimstone. He strongly warned of dealings with the Devil. Many folk opted to attend a different church in Salem Town, rather than sit through Parris' sermons. The influential Porters went to church in Salem Town.
It was as though there were two separate cities, and two separate philosophies. Salem Village was 'Putnam-land' –  backwater, bumpkin, farm-bound and superstitious.  Salem Town was 'Porter territory' – progressive, sophisticated, merchant-driven and logical.
Lizzie and Joseph: Forbidden Love
The story gets better!
Thomas Putnam had a half brother named Joseph. Joseph was the product of his father's second marriage to one Mary Veren. When the father died in 1686, he left a good deal of his land holdings to young Joseph. Thomas and his brother Edmund were jealous, to say the least. They challenged their father's will in court, but to no avail. Young Joseph Putman was known as the wealthiest man in Salem Village. And who did Joseph fall in love with? You guessed it – a Porter!
Seventeen year old Lizzie was the pride of the Porter family. Her father Israel was fond of Joseph, and also eager to wed his daughter to a rich landholder.
Twenty one year old Joseph married Lizzie on April 21, 1690. Needless to say, the wedding was much frowned upon by his half brothers. Thomas Putnam now stood to lose even more of his dwindling wealth and power.
Not coincidentally, the girls that made the first witchcraft accusations all had some tie to  Thomas Putnam.  These were: Betty (the Reverend's daughter) Abigail (the Reverend's niece) Anne Putman Jr. (Thomas' daughter) Anne Putnam Sr. (Thomas' wife) and Mary Walcott (Thomas' niece).
Similarly, many of the accused had some tie to the Porter family.  These were: Rebecca Nurse, Giles and Martha Corey,  John and Elizabeth Proctor, and George Burroughs — all neighbors and associates of the Porters.  John Proctor and Giles Corey were landholders who sat in at town council meetings and were likely to cast votes to favor Israel Porter. (Of course, once accused of witchcraft, one's land went forfeit and they no longer held that position… ) George Burroughs had been the Reverend of the church in Salem Town.
'Fess Up!
On March 1, 1692, Tituba, Sarah Osborne and Sarah Goode were taken for questioning. Tituba confessed, telling a wild story of how the Devil had recruited her, but now she was repentant and wished forgiveness.  Osborne and Goode insisted upon their innocence. On March 7, the three were jailed in Boston.
Astonishingly, Sarah Goode's four year old daughter Dorothy was put in jail as a witch also, making her probably the youngest prisoner ever. Months later, the child was released on a 50 pound bond — the equivalent of around $10,000 in today's money.  Dorothy was referred to in court records as "it" rather than "she".
Tituba was no fool. Puritan law at the time would allow an accused person freedom ONLY if he or she confessed. Those that would not confess would be hung. (Sarah Goode was later hung and Sarah Osborne died in prison.)
The accusers may have started by singling out the lowest of society, but eventually they made their way up the ladder. On March 19, Abigail accused a woman named Rebecca Nurse. Rebecca was considered a pillar of the community. She was kind, charitable, church-going and flawless. Fear spread like wildfire. If Rebecca could be accused, anyone could.
And anyone was! Before the trials were ended, over two hundred people were accused of witchcraft and jailed. Nineteen were hung, one was pressed to death, and at least four died in the squalid conditions of prison.
The Governor, Sir William Phipps, established a Court of Oyer and Terminer to investigate the allegations. It was presided over by all the top officials: Lieutenant Gov. William Stoughton, Nathaniel Saltonstall, Bartholomew Gedney, Peter Sergeant, Samuel Sewall, Wait Still Winthrop, John Richards, John Hathorne and Jonathan Corwin.
Interesting aside — John Hathorne was an ancestor of author Nathaniel Hawthorne of Scarlet Letter fame.
Nathaniel changed the spelling of his name to avoid association with the elder Hathorne, who was the only judge that never apologized for his part in the witch trials.
The accusing girls were at first revered by the community. They had rock-star status, traveling around pointing the finger at anyone they pleased, while onlookers begged to touch their garments.  However, as the accusations accumulated and crept steadily into the elites of society, folks became suspicious. Finally, the girls went too far.
One story claims that an accusation was made against the Governor's wife, Mary Spencer Phipps.
The Governor adored and cherished his wife. The idea of her being a witch was abominable to him. Plus, by then he may have had his doubts about the accusations — as any reasoning human being would.  At any rate, in October of 1682, Governor Phipps dissolved the Court of Oyer and Terminer. In November he declared that spectral evidence would no longer be considered valid.  In May of the following year, Phipps pardoned all the remaining accused witches.
Fun Facts:
Tituba Indian was, in fact, a Native American Indian. Conquered Wampanoags from New England were often brought to Barbados as slaves. Historians believe Tituba was raised on a Barbados plantation, but was a member of the Wampanoag Tribe.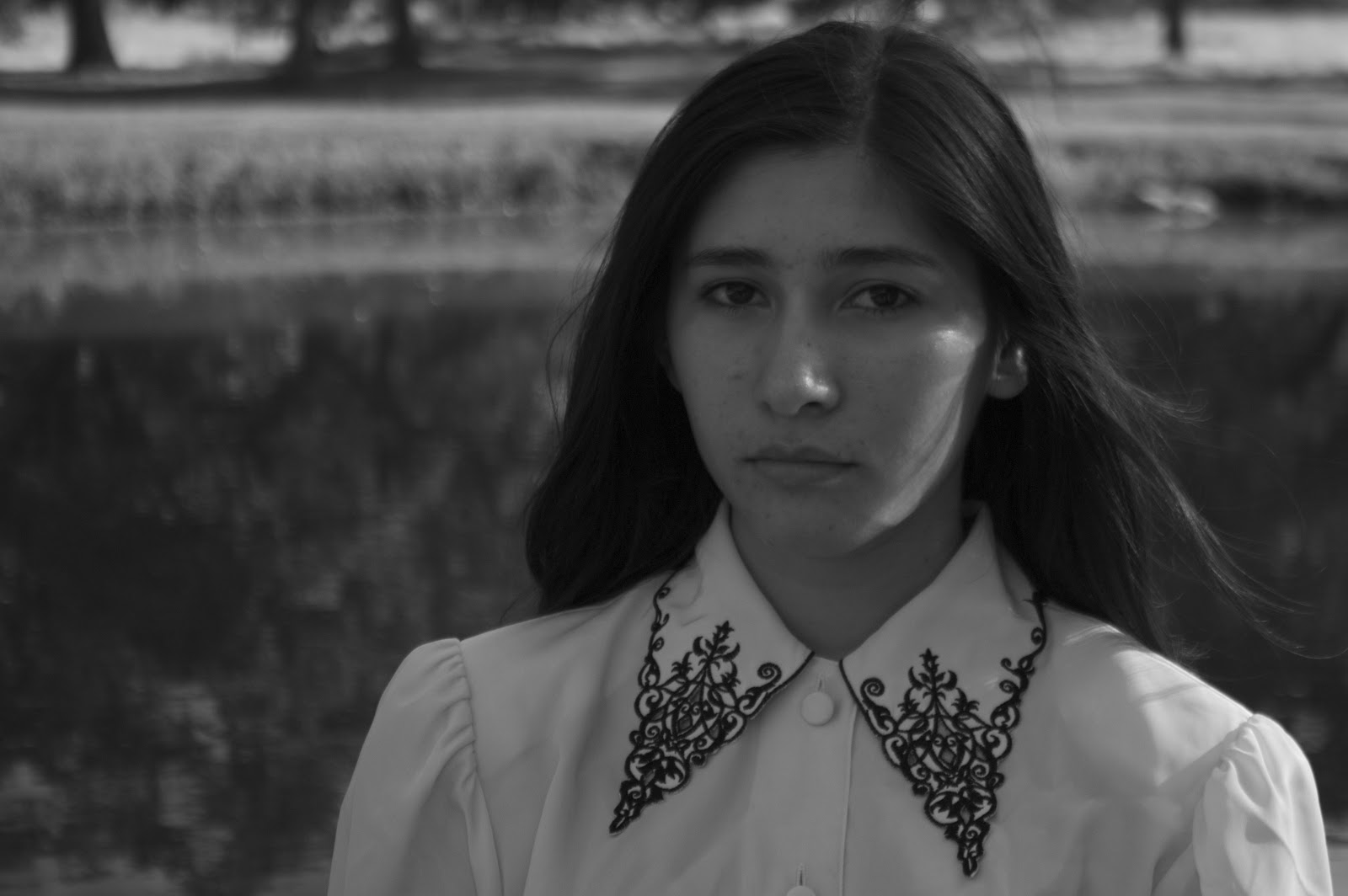 Although Tituba is often associated with voodoo, there is no historical evidence that she had knowledge of it. By her own confessions, any witchcraft she knew was taught to her by English mistresses.
Tituba even baked a 'witch cake' according to English traditions,  made with urine and rye, then fed to a dog who would reveal the true witches. (This tactic either did not work, or people did not believe the dog.)
Elizabeth Proctor was an herbal healer and may have been the only true witch in the bunch. She was pregnant at the time of her arrest and her life was spared, although her husband John was hung.
Giles Corey was pressed to death with boulders because he refused to declare himself innocent or guilty. Puritan laws stated that once an accused person acknowledged himself as innocent or guilty, his land would be forfeit. Not wanting to give up his land, Giles stubbornly succumbed to the crushing death, asking only for "More weight."
Giles' efforts paid off. The Corey land was kept in the family up to the 21st century!
Accused victims were made to pay for their own room and board in jail. The fees were collected from any savings they may have had. Freed persons usually left jail penniless, or in debt to the state for their rat infested stay.
Having confessed, Tituba was never put to death. However, after being released she was unable to pay her fees and was sold again into slavery.
Abigail Williams – portrayed as the 'Femme Fatale' of Arthur Miller's The Crucible, was, in fact only eleven years old. Miller recreated her as a seventeen year old who had an affair with John Proctor. Sex sells. The play was a huge hit!
Years after the trials, Anne Putnam Jr. admitted that she had lied about the accusations. However, she took no personal responsibility, insisting she had been under the influence of Satan. The Devil made her do it.
After the tragedy of the Salem Witch Trials, folk finally started to realize how ridiculous Puritanism was.  The religion was abandoned.
Happy Women's History Month!