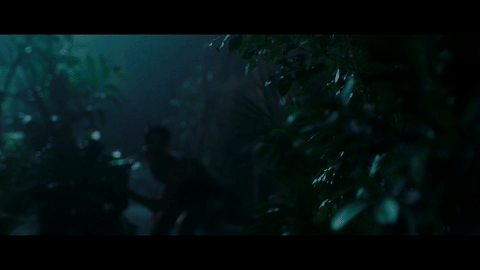 Happy Midsummer (or Midwinter)  Solstice!  There are a whole bunch of cool flowers said to have magical properties which are associated with the Solstice.  I thought it might be fun to review a few.  First let's take a look at WILD PANSY.
Queen Elizabeth I may have avoided a husband and maintained a life of celibacy as a result of  this little flower.
According to Shakespeare,  in "A Midsummer Night's Dream",  Cupid once aimed his arrow at  "A fair vestal, throned by the West"  (meaning a western virgin queen). Cupid "loosed his love-shaft smartly from his bow, as it should pierce a hundred thousand hearts." The arrow, however, never made it to Cupid's intended destination.
This "vestal" (or vestal virgin) was England's reigning monarch, Elizabeth I.  Cupid's arrow missed the Queen and landed instead upon a flower.  The flower  had previously been "milk white in color", but now turned purple with the  wound from the arrow.
Because of this incident, Queen Bess was destined to never fall in love. Shakespeare says she "passed on in maiden meditation, fancy-free" forever known as The Virgin Queen. The flower, however, absorbed all the love potion from Cupid's arrow.  On Midsummer night when Oberon the fairy king and his servant Puck decide to make mischief with star-crossed lovers, they of course use this flower.
'The juice of it on sleeping eye-lids laid 
Will make or man or woman madly dote 
Upon the next live creature that it sees."
The first creature Titania saw just happened to be a donkey 🙂
The flower 's technical name is viola tricolor. It has several fun nicknames, including heartsease, heart's delight, tickle-my-fancy, Jack-jump-up-and-kiss-me, come-and-cuddle-me, and Oberon's favorite, love-in-idleness. 
In addition to being a love potion, wild pansy has been used in folk medicine to treat epilepsy, asthma, skin diseases, and eczema. It is a natural expectorant and is helpful with respiratory problems such as bronchitis, asthma, and the common cold.
HAWTHORN
Thomas the Rhymer was a 13th century  Scottish mystic and poet. He claimed he once met the Queen of Elphame (Elf's Home) beneath a hawthorn tree.
"Her skirt was o the grass-green silk, 
Her mantle o the velvet fyne, 
At ilka tett of her horse's mane 
Hang fifty silver bells and nine." 
The Elphame Queen led him into the fairy Underworld for what Thomas thought was a brief visit. However, upon returning to the human world, he discovered he had been gone for seven years.
 "When seven years were come and gane,
The sun blink'd fair on pool and stream;
And Thomas lay on Huntlie bank,
Like one awaken'd from a dream."
Themes of people being taken into the Underworld by fairy folk is common in Celtic mythology. The hawthorn tree is one of the most likely places where this could happen,  and Midsummer is one of the most likely days, so beware of standing near hawthorn trees today, unless you are planning a visit to fairyland!
The hawthorn is technically called Crataegus and is also known as thornapple, May-tree, whitethorn, and hawberry. It bears edible fruit, similar to small apples, which can be used in jellies or salads.
The fruit is quite healthy, containing phytochemicals such as tannis and flavinoids, valuable in purging toxins from the body.  In modern medicine, a salve made from hawthorn trees has been effective in the treatment of cardiovascular disease. (Further proving that the fairies give us some goodies along with their magical portals!)
To learn more about Thomas and the Queen of Elphame, have a listen to this awesome, detailed podcast from the folks at Generally Spooky:
https://generallyspooky.com/blogs/episodes/scottish-fairies-the-fairy-queen-of-elphame-nicnevin
FOXGLOVE
This lovely plant, which reaches full bloom at Midsummer is a favorite among fairy folk. Shaped like bells, it is said that the fairies designed them for foxes. One story tells of foxes wearing them around their necks. The ringing bells cast a spell to protect the animals from hunters.  The spots inside are made when fairies touch the flowers.
Another story tells of a fairy giving them to a fox to put on his toes so he could sneak into the chicken house and silently rob it without being caught.
The technical name for foxglove is Digitalis (derived from digit, meaning finger). They are also called witches' glove, folks' glove, (folk meaning fairy) and fey-glew, meaning 'fairy music'.  (Listen closely to hear the bells!)
Foxglove was once thought to be effective in  epileptic seizures, but this idea has since has been debunked as quackery. Some historians believe that Vincent Van Gogh suffered from digoxin toxicity from the foxglove that was used at the time to treat his epilepsy.
It has been speculated that Van Gogh's frequent use of the color yellow in his painting (art historians call it his "yellow period")  may have been due to the disease. Victims often see the world in a yellow green tint, or surrounded by yellow spots. Cutting off his own ear may have been caused by grief and complications from the disease as well.
Also, Van Gogh painted a portrait of his doctor, Paul Gachet, holding a strand of purple foxglove, so the flower must have had significance.
At any rate, the plant is highly toxic and should never be eaten! Foxglove are also called Dead Man's Bells. Consider yourself warned.
Have a safe, happy and healthy solstice!